The position at which a specific website or webpage appears in the results of a search engine query or search engine results pages (SERP's) is referred to as search engine ranking. A search engine like Google, Bing or Yahoo make use of modern algorithms to decide which results are the most prominent and helpful to show when a user types a search phrase into the search bar.
Websites desire that their pages rank highly in search results for relevant queries, ideally at the top of the first page, as this increases their popularity and brings them significant benefits. Keyword research, producing high-quality content, improving user experience, and other strategies can help you to improve your search engine rankings. 
Let us look at the ways to improve search engine rankings one by one here. 
Researching and using relevant keywords Search Engine Ranking:
To locate relevant keywords related to your post, conduct a thorough keyword search.
Improve your content, including the titles, headings, and body text, by using these keywords. But make sure it reads naturally and provides users with something useful.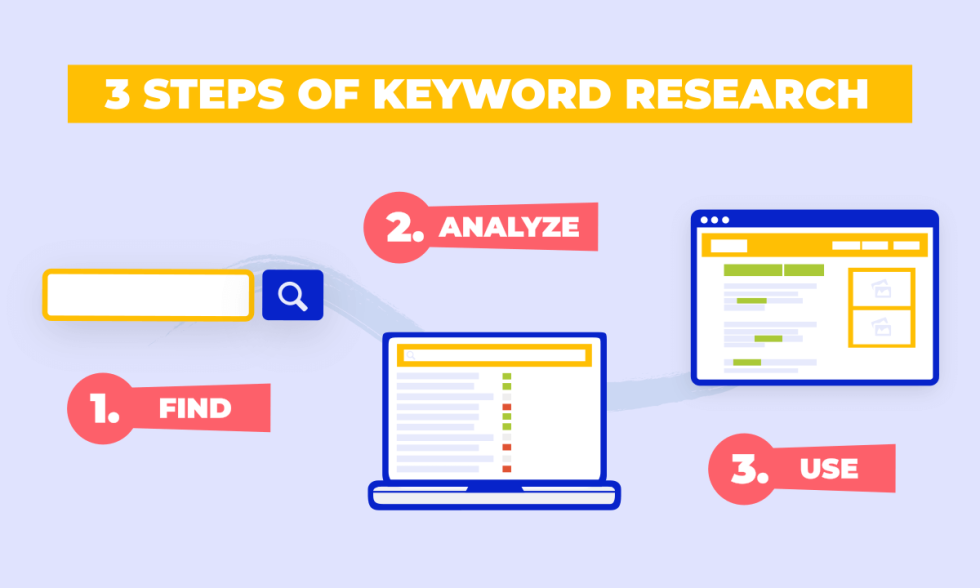 Superior Content:
Create relevant, well-researched material that appeals to your target audience's needs and interests. Use a range of content types, such as blog articles, videos, infographics, and podcasts, to vary your material.
Optimization for Page Speed:
You may speed up the loading of your website by using browser caching, optimizing pictures, and cutting down on unnecessary code. This is important because usually users don't wait for a particular website to open, if it is taking a long time and hence they start looking up for other websites.
SEO techniques:
Create appealing meta tags (title tags, meta descriptions) for both users and search engines.
To make it easier for search engines to understand and properly index your site, create an XML sitemap. Use schema markup to offer structured data that improves search results and helps search engines better understand your material.
UX (User Experience):
Create a user-friendly and visually appealing website to improve the overall user experience.
Use HTTPS to make sure your website is secure.
Backlinks:
Create authoritative, high-quality backlinks from trustworthy websites. Backlinks can be attracted through outreach, guest posting, and the creation of shareable content.
Social Indicators:
By promoting your material on social networking sites, you can raise its profile and perhaps draw in additional visitors.
Using local SEO:
If you run a local company, you should optimize your website for local search by claiming and improving your Google My Business page and soliciting customer feedback.
Continual Updates:
Update your website frequently with new material and enhancements. Search engines can tell that your site is current and relevant if you regularly update it.
Watch and Examine:
Utilize tools like Google Analytics and Google Search Console to monitor the effectiveness of your website and pinpoint areas for development.
Keep an eye on your search results positions and modify your approach accordingly.
Indexing for mobile:
Make sure your mobile site is as solid as your desktop site given Google's mobile-first indexing strategy.
Optimization for voice search:
By using natural language and responding to frequent voice search requests, you might want to think about optimizing your content for voice search.
SEO Services In Melbourne
Online users get rapid satisfaction and aren't driven to search past the first page of results. If your competitors are listed there but not you, your business is effectively invisible. With the aid of SEO services with Rank My Business, your potential can be unlocked and more interested customers can view your organization.
We will create specialized plans for your organization. We can offer you the best SEO services in Melbourne, so you're in luck.
We outwit, outperform, and outlive your rivals online with their customized SEO Melbourne (Australia). Our SEO experts will apply true techniques while also taking into account ideas to deliver results over the long run.
When optimizing SEO services, pay special attention to local keywords like "Melbourne."
It is necessary to set up a Google My Business profile. Encourage consumer feedback. Regularly add photos and relevant text to your website. Utilize social media to interact with the neighborhood and advertise your salon.
In addition to the aforementioned factors, a diverse plan is needed to develop an efficient SEO strategy in Melbourne or anywhere else. The following is a thorough list of SEO services offered exclusively in Melbourne by RMB:
Keyword Investigation
Step 1: Choose relevant search terms that are specific to the Melbourne niche to start.
Step 2: To find high-volume, low-competition terms, you can also use keyword research tools like Google Keyword Planner, SEMrush, or Ahrefs.
Step 3: Verify that your target keywords are naturally included into the on-page aspects of your website, such as title tags, meta descriptions, and header tags.
Step 4: Confirm that your website is responsive (works rapidly on practically all devices) and mobile-friendly. 
Step 5: Produce unique, top-notch content that appeals to your target audience so that they become devoted customers.
Optimization of Google My Business (GMB):
Step 1: In Google My Business (GMB) optimization is to make sure your listing is optimized.
Step 2: Next, make sure the name, address, and phone number (NAP) of your business are correct and precise.Post high-quality images of your business, the product you offer.
Step 3: Motivate satisfied clients to leave positive feedback or reviews on your GMB profile.
Local SEO
First, concentrate local SEO efforts on luring visitors from Melbourne. Include the phrase "Melbourne" and other crucial geographical keywords in your content and metadata. Establish local citations on online directories, ensuring that your NAP information is correct across all of your platforms. Get involved in community events and business groups in your area to increase your visibility there.
Content Marketing
Make a content calendar to keep it updated often for a regular publishing schedule for smart, relevant, and excellent blog posts on your website. Engage with your audience online by spreading your work there. Consider creating video content that showcases services and customer recommendations.
Link Building
Build solid, pertinent backlinks to your website. Inquire about potential partnerships with local bloggers, influencers, and websites. You could also get useful backlinks if you guest post on sites in the area.
Technical SEO
To identify and fix technical issues such as broken links, poor page loads, and duplicate content, conduct periodic website audits. Ensure that HTTPS is being utilized to protect your website.
Social Media Inclusion
You can add social media sharing buttons to your website and encourage users to post positive content about your salon. You must also be active on social media websites like Facebook, Instagram, and Pinterest to enhance your visibility.
Analytics and Monitoring
Use of resources like Google Analytics and Google Search Console to monitor the effectiveness of your website and pinpointing areas for development of your salon business can be really helpful for keeping an eye on your keyword rankings and modifying.
your plan as necessary.
User Experience (UX)
Make sure your website is easy to use, loads quickly, and has a clear call-to-action (CTA) for scheduling appointments. Put the user experience first. Verify that your website can be seen on a variety of devices, including mobile ones, with different screen sizes.
The process of SEO is ongoing, thus it could take some time before you start to notice actual results. Consistency and patience are crucial. Change your plan in response to performance data and shifting salon industry trends to maintain a competitive advantage.
Conclusion
For better search engine results, a comprehensive strategy that includes high-quality content, technological optimization and user experience considerations is necessary. To maintain and improve your position in search results, keep up with industry trends, adjust to algorithm changes, and continuously improve your SEO strategy.